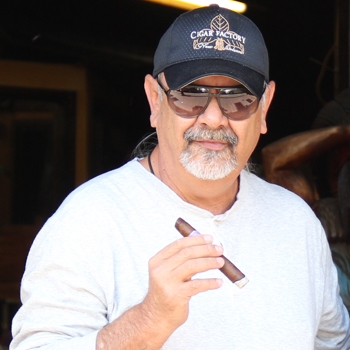 David Sharruf
Born in Manilla, Philippines
Founder
Don Pablo Cigar Co. Las Vegas, NV. 1988

Cuban Cigar Factory San Diego, CA 1994

Cigar Factory New Orleans 1999

Cigar Factory Destin 2015

Cigar Factory Pensacola 2017
" Find what you love to do and you'll never have worked a day in your life."
None of these factories would have been possible without the support of the following:
Don Pablo Frias of Teri's Cigars in Santa Ana, California (My mentor)

From Don Pablo I met some of the most important people in the Tobacco Industry that would ensure my future.
Special Thanks
The Olivia Family of Olivia Tobacco

Savino Portello of Pureleaf Tobacco

David Perez of A.S.P. Tobacco
They kept me going even through the Cigar boom of the 90s with great tobacco.
Thanks Again,
David